With Khatsahlano, Vancouver's biggest free music and arts festival coming up on Saturday, July 13th, there's been some last minute scrambling around the office to get all of their signage out the door. In addition, Susan has been going to press conferences in her role as president of the West 4th BIA.
Here's a few places she's been quoted or pictured so far:
We'll post photos of the festival next week!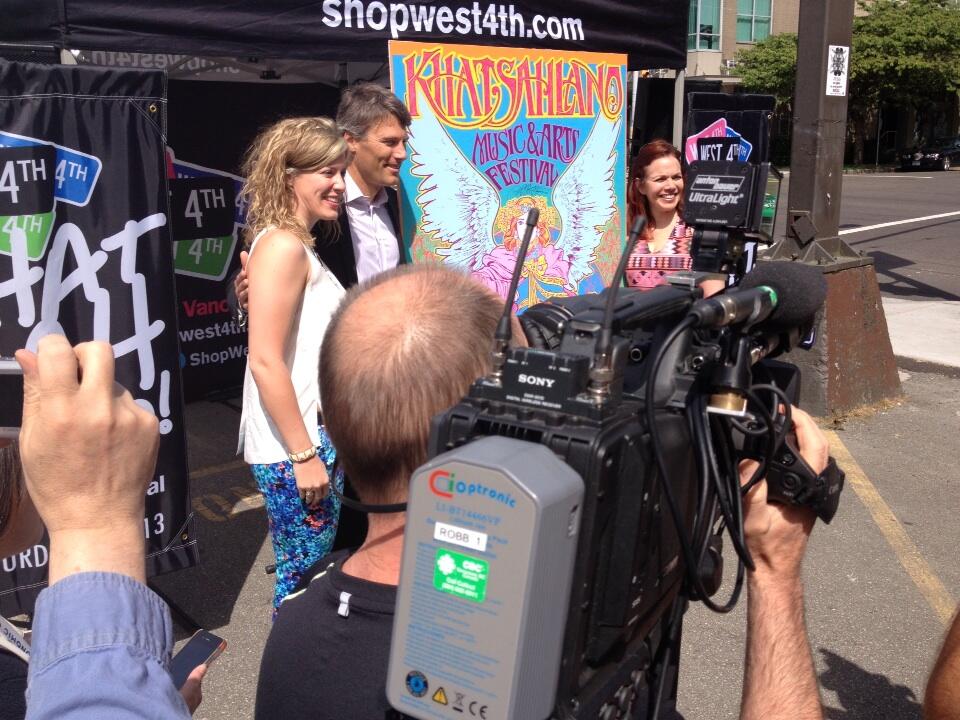 Photo from BongoJack Media